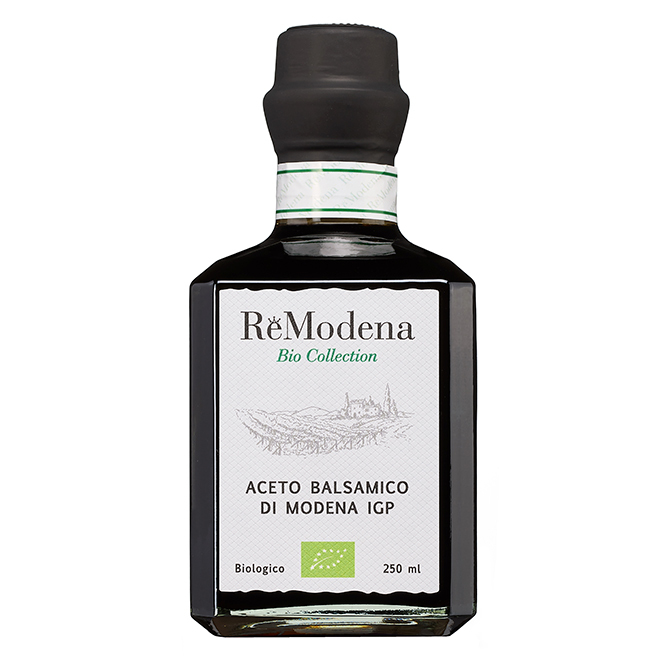 Description
ReModena Green Label represents the excellence of PGI balsamic vinegar from Modena. It is the splendid result of a long period of ageing in oak barrels, where the essence of wood creates a delicious product. The Green Label is repeatedly checked in all its phases, and has met control body standards. All this guarantees that the product ages and develops in the respect and tradition of its area of origin.
Organoleptic characteristics
Dense and brilliant brown in color. A complex, intense and pleasant aroma with fruity and woody notes. A harmonious, rounded, well-balanced and persistent flavor.
Ingredients
Cooked organic grape must, organic wine vinegar.
Suggested Pairings
Salads, raw and cooked vegetables, grilled meat, cheese, roast meat, fish , fruit salads, strawberry, yoghurt ice-cream