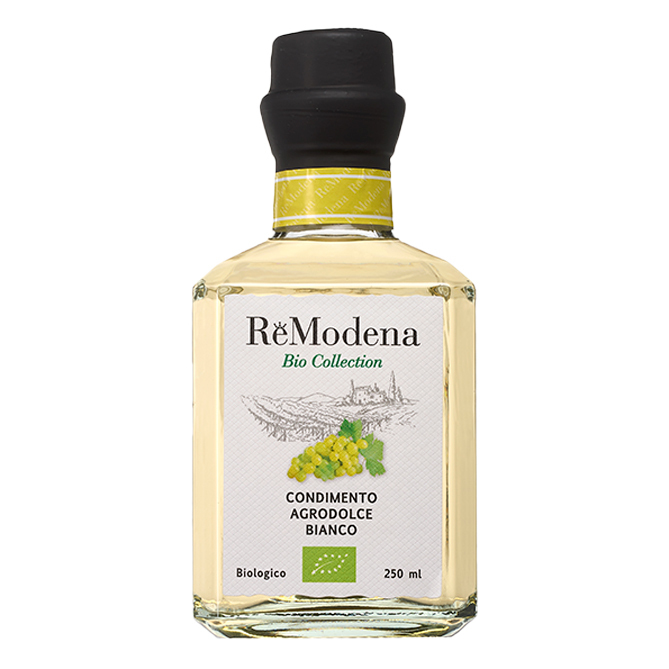 Description
ReModena Yellow Label is a classic white dressing that is a combination of grape must and Trebbiano grape vinegar. Ageing in oak barrels gives it a more harmonious and well-balanced structure. Its low acidity renders it delicate and non-aggressive, with hints of intensity and brilliance that make it perfect for a wide range of uses: from salads to vinaigrettes and from fish to marinades.
Characteristics
A bright, clear straw yellow color with an intense, pleasant aroma. A decisive but non-aggressive flavor that ends with a light, pleasant sweet note.
Ingredients
Concentrated organic grape must, organic white wine vinegar.
Suggested Pairings
Summer salsads, fish, vinaigrette , raw vegetables, grilled vegetables and marinades