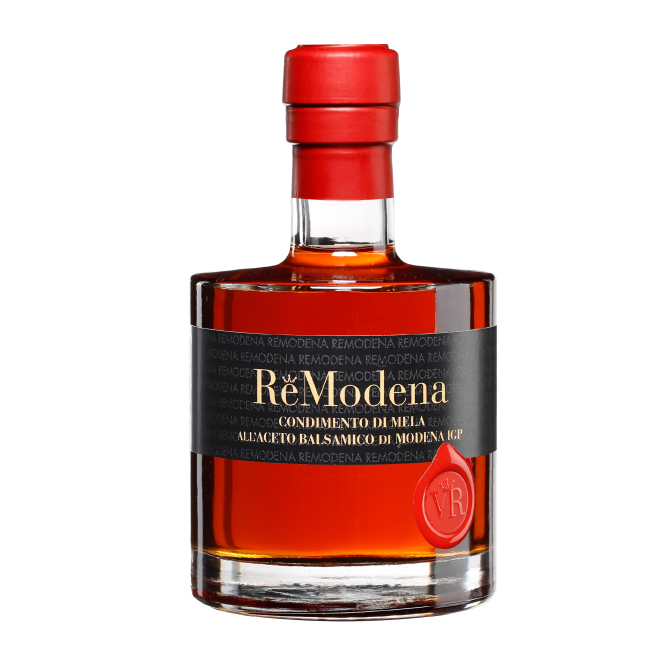 Description
ReModena Red Label is the result of a marvelous combination of apple juice, apple vinegar and cooked must. It is a unique recipe that is perfect for both sweet and savory dishes. This dense, aromatic dressing transmits the essence of its apple flavor with a rounded, velvety, low acidity.
Characteristics
A dense cherry red color. A strikingly sweet and extremely pleasant aroma. A rounded full-bodied taste with a slight hint of acidity brings lightness and cleanness to the flavor.
Ingredients
Organic apple juice, organic apple vinegar.
Serving suggestions
Perfect for salads, grilled vegetables, fresh fruit, ice cream and fruit salads. Excellent for decorating and garnishing dishes and for seasoning after preparation.